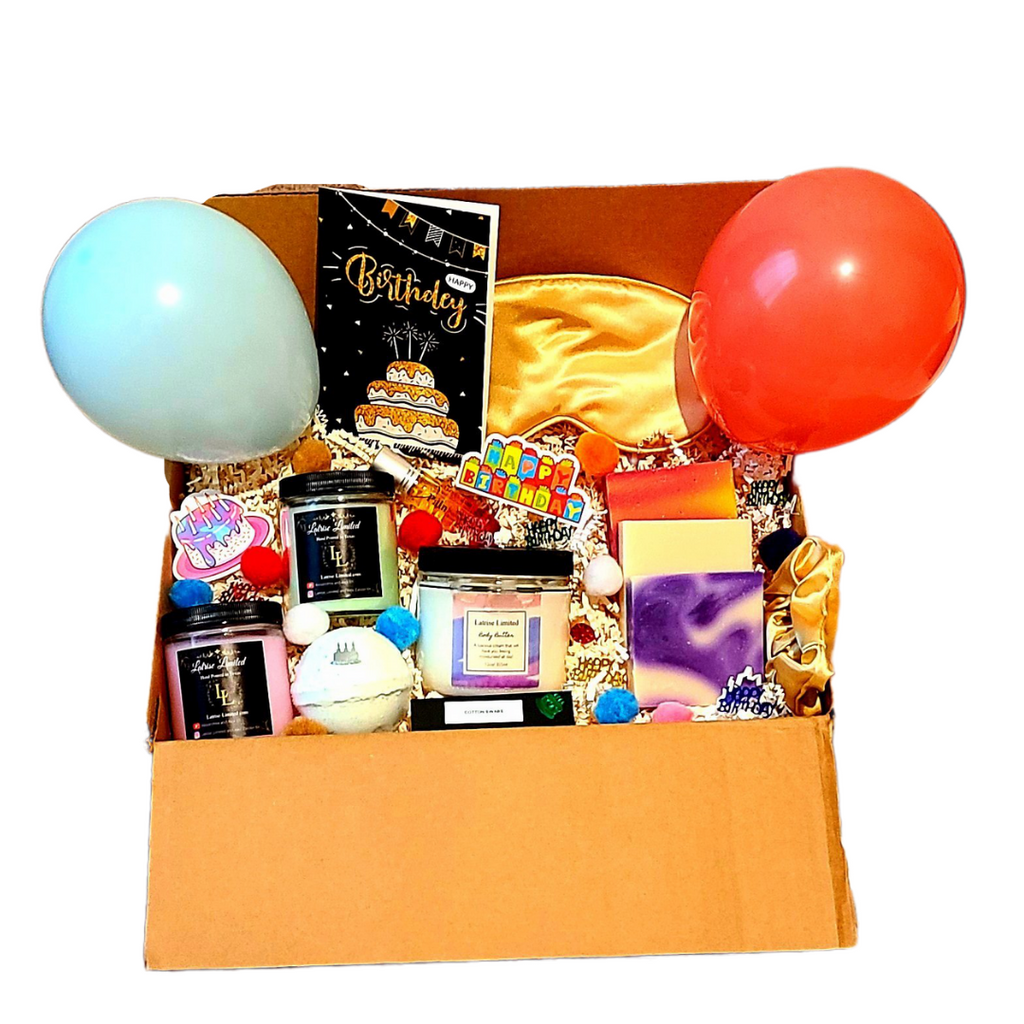 Latrise Limited
Happy Birthday Gift Set
$99.99
This is a special Birthday gift set that is sure to make you or that special someone happy. This gift set includes an array of items and also some specific birthday decorations as well. Below is what you will receive.
Contents:
1 Sage and Vanilla 6oz Candle
1 Sweet Roses 6oz Candle
1 Fruity Nature Soap
1 Lavender Oh La La Bar Soap
1 Unscented Soap
1 Silk n' Scrunch Eye Mask
1 Pain Rollerball
1 Unscented 12oz Body Butter
1 Eucalyptus Bath Bomb
1 Handwritten Birthday Card
10 Cotton Swabs
Decorations:
Balloons
Confetti
Stickers
Notes:
The balloons will arrive not blown up.
The confetti will be sprinkled in the package.
You can choose the color for the mask. 
Stickers will vary from package to package.
Cards will vary from package to package.