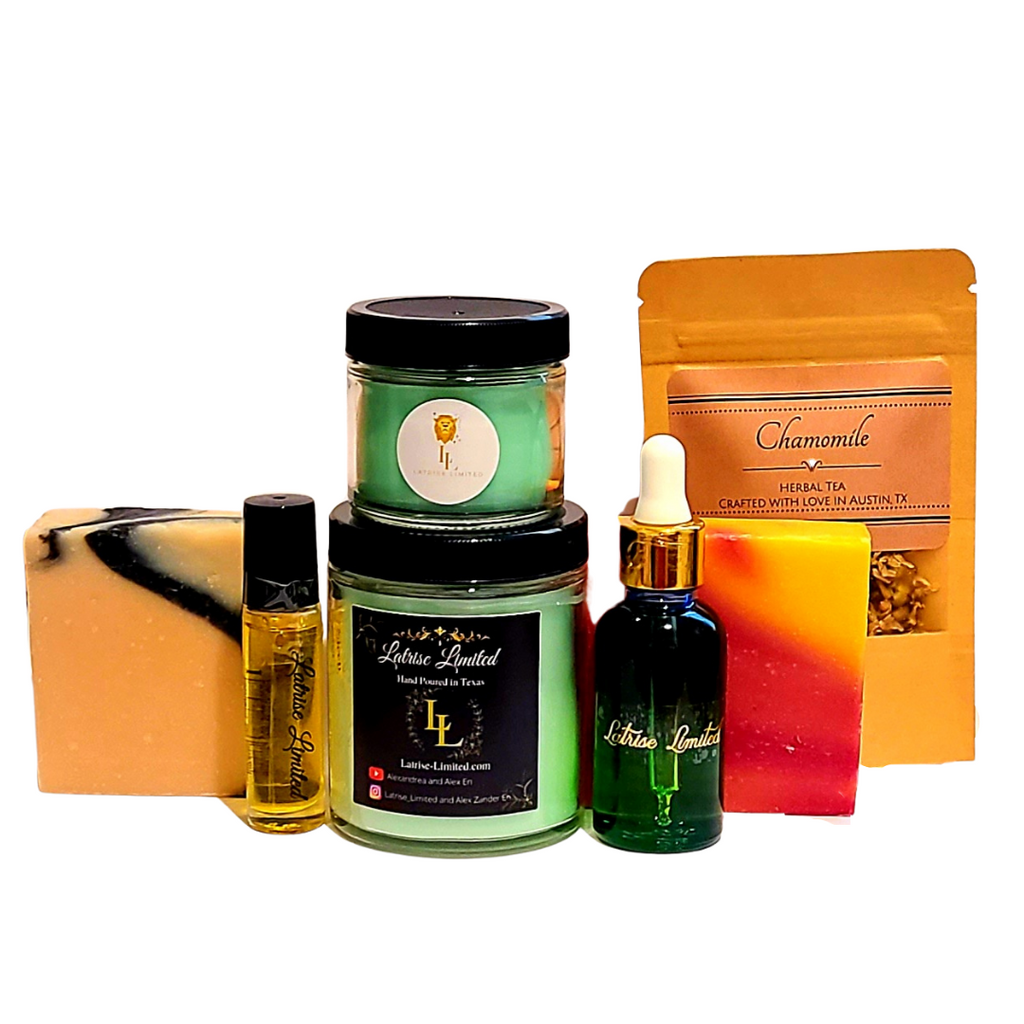 Latrise Limited
Gentlemen's Package #3
$78.99
We have created this introductory package just for you. We took all of the guess work out of creating a package and handpicked items for you. Below it what will be included. 
Notes:
2 Full Size Soaps (Fruity Nature and Black Forest)
1 2oz Candle (Sage and Vanilla)
1 6oz Candle (Eucalyptus and Sage)
1 Essential Oil Rollerball (Sleep)
1 Essential Oil Dropper (Pain)
2 tea bags or loose leaf tea
How to Use the rollerball?
You will place the rollerball on the area you feel needs the most attention and gently roll it onto the skin. 

To use the dropper you will just place a couple of drops in the area that needs the most attention. 
Note
The tea will be randomly picked by us.